Upcycled Jewelry Cultured Freshwater Pearl Turquoise Gold Earring Lazer Cut Lace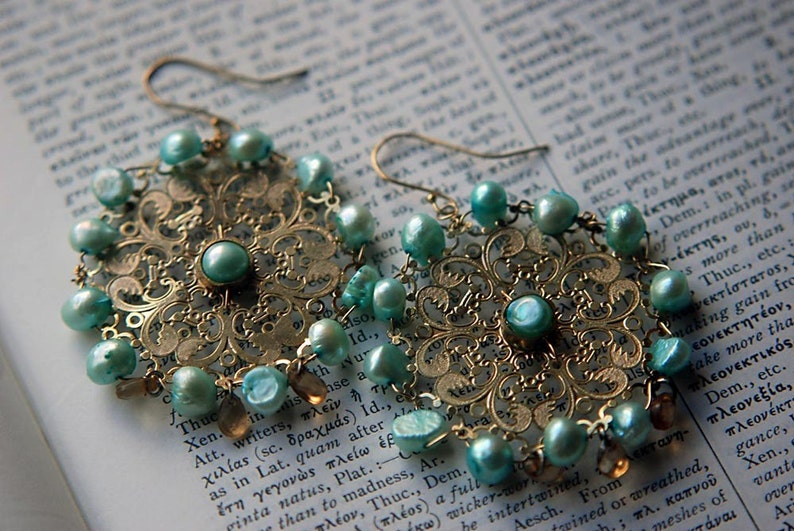 With the abundance of eco-friendly green jewelry designs available on the market, you don't have to sacrifice accessorizing for the sake of being a greener fashionista. Granted, some green jewelry is more fashionable than others, but at least you're doing your part for the environment. From necklaces made of soda cans to haute couture baubles of recycled plastic. Maybe it will inspire you to make some upcycled jewelry eco-friendly baubles yourself!
I found these particular laser-cut pieces on a table at a thrift store. I then wrapped up the pearls with gold fill wire – it was such a pleasure to get my hands on it again. These amazing cultured freshwater pearls I had for a while were leftover stock from a previous bracelet creation. It is easy to see why the color of acrylic amber-gold dangling beads at the bottom suits these lovely pearls. The warm colors of rich amber browns, golds, and a pop of turquoise make these earrings look delicious and rich.
When my grandmother's shoebox full of cameos started falling apart I turned her vintage costume jewelry into hair slides – you know those hair combs that you tuck into an updo to make it a bit more bling!
When my Betsy Johnson fox necklace broke I refashioned them into a pair of large Emerald Cut Swarovski Crystal and Goldtone Earrings. It's a great idea to upcyle jewelry you will have a new piece that is unique and bespoke.They are available for purchase at my store nancystoreonline.com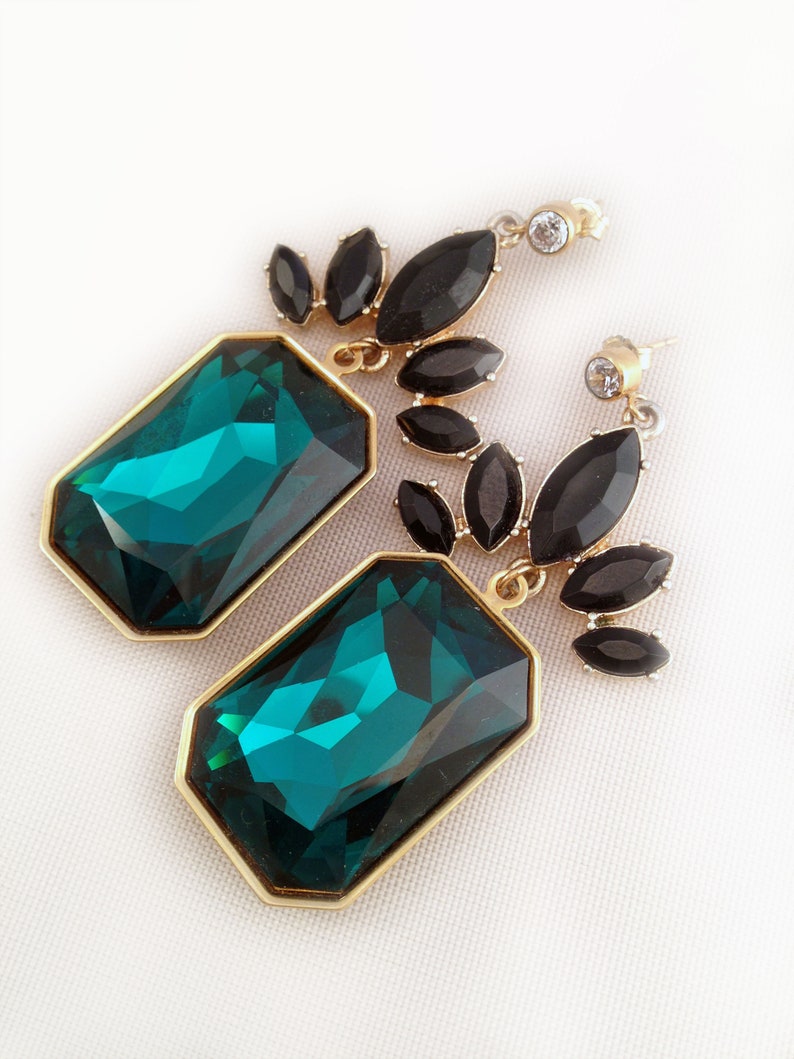 One of my favorite upcycle jewelry artists is Hadasity if you can contact her she may still be able to take your sentimental jewelry and form a truly stunning piece of art. Her designs are a good example of weight and balance with excellent composition.
if you like more information on jewelry check out my jewelry posts